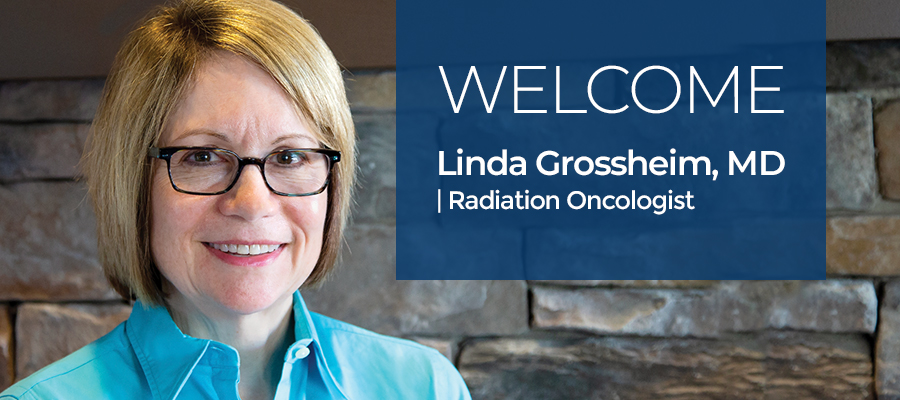 Welcome Dr. Linda Grossheim to Summit Cancer Centers
Summit Cancer Centers | August 30, 2018
Share
Summit Cancer Centers is proud to welcome Dr. Linda Grossheim to our Radiation Oncology team.
Summit Cancer Center is proud to announce that Dr. Linda Grossheim has joined our Radiation Oncology team. Dr. Grossheim will practice at our Post Falls cancer center beginning September 2018.
About Linda Grossheim, MD
Linda Grossheim, MD considers herself a generalist, but she has developed specific expertise in the treatment of prostate, breast, gynecologic and brain tumors (primary and metastatic).
Dr. Grossheim is a radiation oncologist who has been in practice for 13 years. She completed medical school at the University of Wisconsin and residency at the Medical College of Wisconsin in Milwaukee. Dr. Grossheim stayed on for two years at the Medical College as an Assistant Professor before moving to the West Michigan Cancer Center in Kalamazoo, Michigan for eleven years. Six of those eleven years were spent as the Division Chief of the Department of Radiation Oncology. She has served on the Board of the Susan Komen Foundation of West Michigan, on the Executive Advisory Board of the West Michigan Cancer Consortium, and on the senior leadership team at West Michigan Cancer Center.
Dr. Linda Grossheim will begin seeing patients in September 2018.
Please contact Summit Cancer Centers in Post Falls, ID at 208-618-5212.