Jing Li Huang, MD
Surgical Oncologist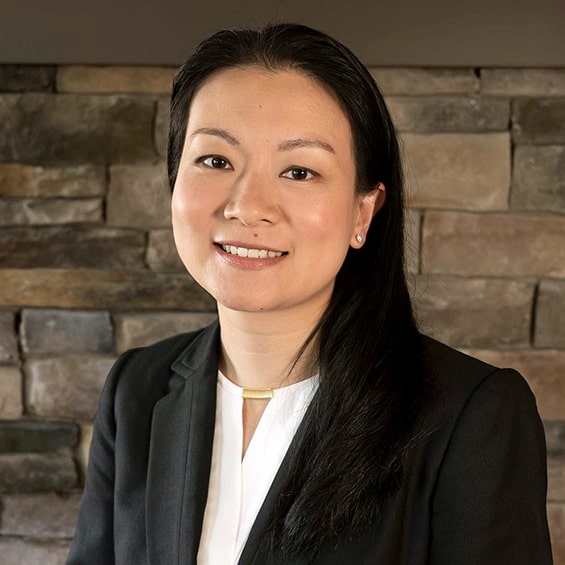 Dr. Jing Li Huang is Board certified in General Surgery and Board eligible in Complex Surgical Oncology.
Dr. Huang received her medical degree from the University of Rochester School of Medicine and Dentistry and graduated from the University of Minnesota General Surgery Residency training program. She received further specialized training in Complex Surgical Oncology at Roswell Park Comprehensive Cancer Center and has conducted research in cancers of the breast, colon and rectum, and gastrointestinal tract.
Dr. Huang joins the multidisciplinary physician group at Summit Cancer Centers with special interests in the diagnosis and treatment of breast and soft tissue diseases. Her goal as a surgical oncologist is to provide the highest level of cancer care for patients.  She values educating patients about their disease, providing treatment options tailored to a patient's goals of care and wishes, and helping patients make informed decisions specific to their situation.
In addition to clinical work, Dr. Huang is involved with the education of medical students from Washington State University Floyd College of Medicine. She can also be found working on her home garden, exploring a hiking trail with her family, or reading about the history of cancer.
Conditions that Dr. Huang treats include:
Benign breast diseases
Breast cancer (with breast-conserving surgery, mastectomy, nipple sparing mastectomy, skin sparing mastectomy)
Skin cancer (including melanoma, Merkel cell carcinoma, and other non-melanoma skin cancers)
Soft tissue cancer (sarcoma)
Endocrine cancer (including thyroid, parathyroid, and adrenal disease)
Gastrointestinal stromal tumor (GIST)
Neuroendocrine tumors
Among other cancers of the gastrointestinal tract, including colon, small bowel, appendix, stomach, liver, and pancreas
Education
Medical School
University of Rochester School of Medicine and Dentistry, Rochester, NY
Residency in General Surgery
University of Minnesota, Minneapolis, MN
Fellowship in Complex General Surgical Oncology
Roswell Park Comprehensive Cancer Center, Buffalo, NY
Memberships
American College of Surgeons
Society of Surgical Oncology
American Society of Clinical Oncology
American Society of Breast Surgeons