On-Site Lab Services
A key component in the detection, diagnosis, and treatment of cancer.
Summit's on-site laboratory services are  an integral part of our multidisciplinary treatment approach. Our pathologists and experienced lab staff work alongside our care teams to design individualized treatment plans for our patients. Our lab provides fast  results for many routine laboratory tests. This helps  our oncologists  prescribe or adjust your treatment plan as needed without unnecessary delays.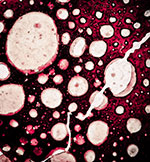 Summit's laboratory services include:
Hematology
Chemical pathology
Urinalysis
Blood screening
Bone marrow testing
Contact us for more information about our laboratory services.
Contact us