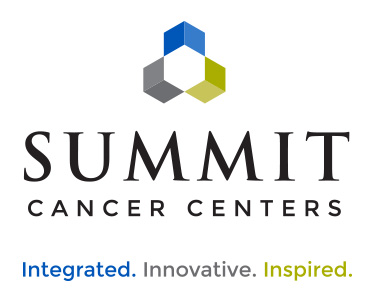 Summit Cancer Centers – The Fully Integrated Cancer Care Network
Summit Cancer Centers | February 29, 2016
Share
Summit Cancer Centers is now open, offering a full range of cancer care services for patients in the Northwest.
Summit Cancer Centers is a consolidation of several local cancer care facilities previously known as Spokane Valley Cancer Center, Medical Oncology Associates, Spokane CyberKnife and Northwest Oncology. Summit is also pleased to announce the opening of their Post Falls, ID location this month. All existing facilities, physicians, and clinical staff will transition to the new Summit Cancer Centers name over the next month. The goal of this consolidation and name change is to enhance local cancer care by creating a strong network of cancer care experts.
Summit Cancer Centers offers patients convenient, local, cancer care services, with treatment by world-class oncologists. Summit features comprehensive medical oncology services, as well as the most advanced non-surgical radiation treatment options in the region, including CyberKnife® radiosurgery and TrueBeam radiotherapy.
"The mission of Summit Cancer Centers is to provide exceptional, compassionate, and comprehensive cancer care to every patient," says Arvind Chaudhry, MD, PhD, Board Certified Medical Oncologist and director of Summit Cancer Centers. "A multidisciplinary approach, providing sophisticated cancer care treatment, is the key to our success – we are a team that includes the region's best medical oncologists, radiation oncologists, surgeons and clinical facilities," continues Chaudhry.
Summit Cancer Centers will have three locations in the greater Spokane area, each with a chemotherapy infusion center and robust clinical research activities. The Spokane Valley location will include a complete stereotactic radiation oncology suite, which features a CyberKnife Robotic Radiosurgery System and a TrueBeam linear accelerator. The newest location in Post Falls, Idaho will also feature a TrueBeam machine and will offer radiation and medical oncology professional and technical services. In addition to chemotherapy infusion services, the North Spokane location presently houses a fixed PET/CT scanner. The clinic will add other treatment services in the near future. Summit Cancer Centers also owns and operates a second mobile PET/CT scanner to serve the Spokane Valley and Post Falls Centers. During 2016, the mobile unit will be deployed to Summit's satellite locations in Colville, Washington and Colfax, Washington, as well as communities in North Idaho. This will allow Summit to bring an important element of cancer care to these outlying regions. See all of Summit Cancer Centers' locations »
About Summit Cancer Centers
Summit Cancer Centers is a rapidly growing independent cancer care organization, offering medical and radiation oncology, advanced medical imaging, and chemotherapy infusion services. It will operate three comprehensive oncology clinics in Spokane, Washington, Spokane Valley, Washington, and Post Falls, Idaho. Summit will expand regional oncology services to bring its cancer care expertise to the Northwest.
Contact us today to learn more about Summit Cancer Centers.