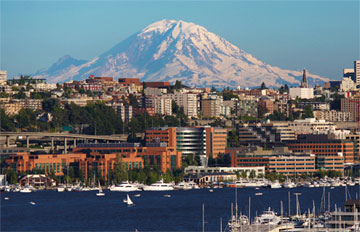 Breast Cancer Initiative 2.5 Campaign Launched on World Cancer Day
Summit Cancer Centers | February 18, 2016
Share
World Cancer Day—Thursday, Feb. 4, 2016—is the web launch of a new global campaign to reduce disparities in breast cancer outcomes for 2.5 million women by 2025. Called Breast Cancer Initiative 2.5 (BCI2.5), the campaign is spearheaded by two internationally renowned breast cancer physicians based in Seattle, Washington: Julie R. Gralow, M.D. and Benjamin O. Anderson, M.D. Both physicians are part of Seattle Cancer Care Alliance and its partners, Fred Hutchinson Cancer Research Center and UW Medicine. To kick-off the campaign on World Cancer Day, BCI2.5 is launching its website, bci25, which will serve as a platform and resource for policy makers, clinicians and health advocates from across the world.
BCI2.5 represents a new commitment to unite the global breast cancer community behind a common goal to make breast health a global priority and reduce disparities in breast cancer outcomes worldwide. The initiative began as a call for action in 2014, supported by the American Cancer Society, Susan G. Komen® and the Union for International Cancer Control. Since that initial pledge, BCI2.5 has been engaging partners around the world, assessing need, identifying priorities and defining a strategy to meet this goal. Its consensus-based approach empowers regional champions to bring about change with the aid of BCI2.5 analytic, assessment and planning tools, educational materials and implementation science research methodology.
BCI2.5 delivers evidence-based technical expertise and a resource-stratified approach to improving breast health services and care at any resource level. The initiative is inclusive and encourages organizations, institutions and countries to connect and join the effort.
"The world needs a roadmap to success to improve breast cancer outcomes. It's complicated but doable. BCI2.5 can provide that framework to help ensure the right decisions are made in the right place," said Dr. Benjamin O. Anderson, director of the breast health clinic at SCCA and co-chair of BCI2.5 secretariat.
To learn more about the Breast Cancer Initiative 2.5, visit bci25.