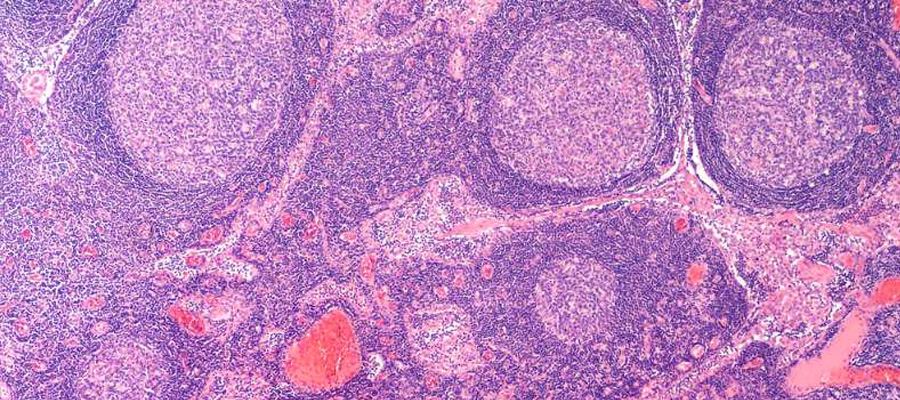 Dr. Arvind Chaudhry Educates Physicians on a New Lymphoma Therapy
Summit Cancer Centers | November 20, 2017
Share
Dr. Arvind Chaudhry was recently invited by Bayer to educate physicians on the new lymphoma therapy, Aliqopa.
Dr. Arvind Chaudhry, medical oncologist and medical director of Summit Cancer Centers, was recently invited to educate physicians on the FDA approval of the follicular lymphoma drug, Aliqopa (copanlisib). Aliqopa belongs to a new class of drugs that directly target the internal working of the lymphoma cells, and are not associated with the traditional toxicities of conventional chemotherapy. Bayer, the makers of Aliqopa, asked Dr. Chaudhry to speak at the launching of Aliqopa in October of 2017. "I normally politely decline these invitations, as the reasons Summit performs clinical trials is not for me to give talks", stated Dr. Chaudhry. Dr. Chaudhry went on to explain, "At Summit Cancer Centers, we possess the largest portfolio of clinical trials in the Inland Northwest because we want options for our patients who face standards of care that do not work for everyone, or have progressed on current standards of care."
Bayer specifically approached Dr. Chaudhry about educating physicians on Aliqopa because Summit Cancer Centers is one of only four cancer centers in the U.S. with the most experience using Aliqopa. They felt it would be very helpful to have an experienced oncologist speaking at the launch of their therapy. "I agreed to speak because their request had hit on the efficiency and innovation that our centers take pride in. Essentially, they stated that Summit had quickly opened the Aliqopa trial, enrolled patients that could benefit from the drug, and the drug was FDA approved before most centers were capable of even starting."
Summit Cancer Centers is a leader in cancer clinical trials.
Summit Cancer Centers invites  you to learn more about the many clinical trials available for the different types of cancers treated at Summit's facilities. Click here to view all current clinical trials.
Click to learn more about the FDA approval of Aliqopa.
For more information about Aliqopa, or to speak with an oncologist about our clinical research efforts, please contact Summit Cancer Centers at 855-786-6482 or 509-462-2273.