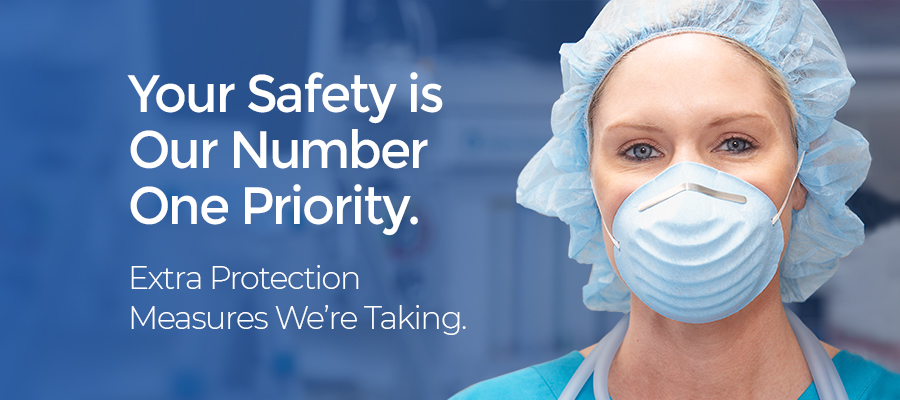 We're Taking Extra Measures to Keep You Safe.
Summit Cancer Centers | June 5, 2020
Share
We now offer on-site COVID-19 diagnostic testing for our patients with a one hour turn around time. Please call for details.
You or your loved ones may wonder if it is safe to come into healthcare facilities, including to receive cancer treatment. All of us at Summit Cancer Centers cannot stress enough how important it is to keep your treatment and follow-up appointments with us. We are taking additional precautions to keep our patients, staff and communities healthy and safe during the COVID-19 pandemic, including on-site COVID-19 testing and the installation of plexiglass safety shields at our reception desks.
Extra Safety Measures We're Taking for You: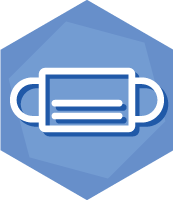 Required Face Masks
Each person who enters one of our clinics is required to wear a mask, including all patients, visitors, staff and physicians. If you don't have access to a mask, we are happy to supply one for you when you come in for your appointment.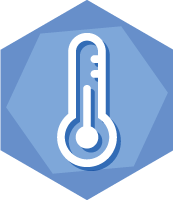 Enhanced COVID-19 Screening
We screen every person who comes into our clinics, including all patients, visitors and staff members. This process includes screening for symptoms of a respiratory infection (fever, cough, shortness of breath) and temperature checks with thermal temperature sensors.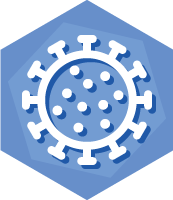 Isolating those with COVID-19 Symptoms
We have reconfigured our clinics to keep patients with COVID-19 or related symptoms in separate designated areas to help reduce the risk of community spread.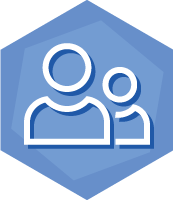 Limiting Number of Visitors
To help keep our patients, staff and communities safe, we are temporarily limiting visitors in our clinics. Those accompanying patients are asked to remain outside the building during the patient's appointment. Please see our visitor guidelines below.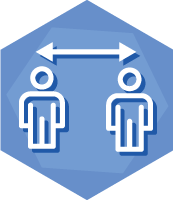 Social Distancing
We have reconfigured our waiting area, exam rooms and treatment areas, and expanded the space between chairs so that patients and visitors can stay at least 6 feet apart and practice physical social distancing.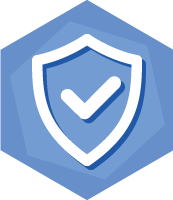 Extra Cleaning Measures
We are deep cleaning all of our care areas multiple times a day and following rigorous cleaning and disinfecting protocols as directed by the CDC.
Visitor Guidelines
Patient spouses, family members, caregivers and companions are asked to remain outside of our clinic buildings during the patient's appointment. Exceptions are allowed for 1 person to accompany the patient if a Summit physician or ARNP approves. Approved visitors are subject to the following guidelines:
Visitors will be screened and must not have symptoms of respiratory infection (fever, runny nose, cough, shortness of breath).
Visitors who have traveled internationally or been exposed to someone with a fever, the flu or a proven COVID-19 case in the past 14 days are not permitted.
Visitors must stay in proximity to the patient the entire time of the visit or stay in the waiting area.
Visitors under the age of 18 will not be allowed except under extraordinary circumstances and no animals, other than service animals, are permitted.
Please contact us with any questions.
We encourage you or your loved ones to contact us with questions about cancer treatment during these times. Our staff will happily answer any of your questions!