Carolyn S. Aks, MD
Medical Oncologist
Dr. Carolyn Aks is board certified by the American Board of Internal Medicine in Internal Medicine, Medical Oncology, and Hematology.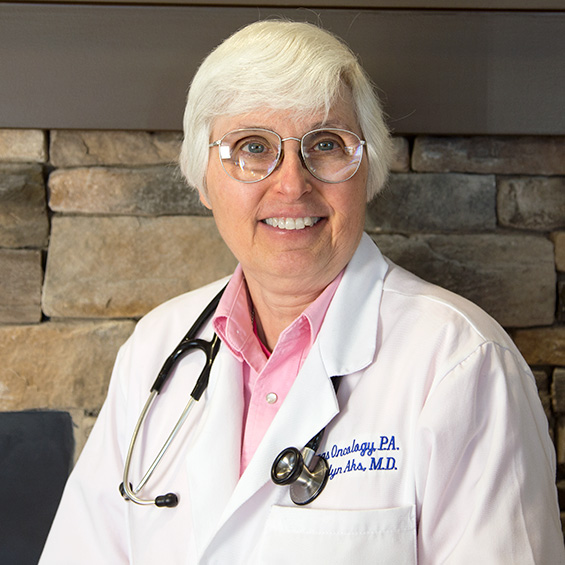 The Oath of Maimonides best reflects Dr. Carol Aks' practice philosophy:
The eternal providence has appointed me to watch over the life and health of Thy creatures. May the love for my art actuate me at all times; may neither avarice nor miserliness, nor thirst for glory or a great reputation engage my mind; for the enemies of truth and philanthropy could easily deceive me and make me forgetful of my lofty aim of doing good to Thy children. May I never see in the patient anything but a fellow creature in pain.
And to that end, Dr. Aks has dedicated herself to alleviating suffering and restoring health using all of the resources at her  disposal within the healthcare system.
Education
Fellowship
Medical Oncology, Fox Chase Cancer Center – Philadelphia, PA
Hematology, Temple University Hospital – Philadelphia, PA
Bone Marrow Transplantation, Vancouver General Hospital and British Columbia Cancer Agency – British Columbia, Canada
Residency & Internship
Internal Medicine, Albany Medical Center – Albany, NY
Medical School
St. George's School of Medicine – Grenada, West Indies
Board Certification
Internal Medicine, Medical Oncology, Hematology
Memberships
American Board of Internal Medicine