Wellness Services
Helping patients stay strong, boost the immune system, and ease side effects.
Summit's wellness services are very important in our integrative cancer treatment model. They help the body stay strong, boost the immune system, and ease side effects our patients may experience during or after cancer treatment. Our wellness services include nutrition therapy, oncology massage therapy, and acupuncture.
Summit offers several types wellness services.
Nutrition Therapy – Good nourishment greatly benefits patients during cancer treatments. Proper nutrition can help lessen side effects, prevent breaks in treatment, increase energy, and help the body heal. Nutrition continues to play a very important role after cancer treatment. Including cancer-fighting super foods in your meals will support all-around better health and help reduce the risk of cancer recurrence.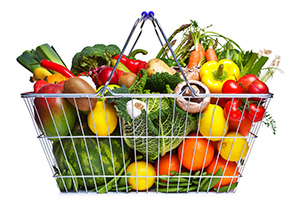 Oncology Massage Therapy – Summit's team includes massage therapists who are specially trained in oncology massage. Massage and other gentle forms of bodywork are safe and effective therapies  for the physical and emotional discomforts that can accompany cancer treatment.
The use of oncology massage therapy has become more common in recent years as a way to reduce pain, anxiety, and nausea. Research suggests that stress-reduction programs can  help cancer patients cope with the side effects of treatment and improve quality of life after treatment.
Acupuncture – Acupuncture can help ease the side effects of chemotherapy and radiation, such as nausea, fatigue, pain, and anxiety. Our highly trained acupuncture practitioners work directly with care teams to coordinate care.
Contact us to learn more about our wellness services.
Contact us