Nutrition Therapy
When it comes to fighting cancer, nutrition is one of your best allies.
Nutrition Therapy – Best Cancer-Fighting Foods
During and after cancer treatment, your nutrition should emphasize a plant-based diet that includes cancer-fighting foods like vegetables, fruits, whole grains, legumes, nuts, and seeds. These foods should fill the majority of your plate.
Why are these foods so important in fighting cancer?  Because they are loaded with  phytonutrients, which are compounds found naturally in plant foods. Researchers have learned that phytonutrients help protect against cancer in many ways. These compounds:
May help prevent DNA mutations to cells that may start the cancer process.
Promote an end to the lifecycle of cancer cells.
Prevent the formation of blood vessels needed by cancerous tumors to grow and spread.
Help control inflammation, which has been linked to the cancer process.
Color matters!  The colors, aromas, and flavors of a plant food are hints of the type of phytonutrients it contains. Each colorful group of plant foods has its own unique set of phytonutrients. For example:
Carotenoids provide plants with the rich colors of yellow, orange, and red. Cantaloupe, peaches, watermelon, red peppers, sweet potatoes, and oranges are just a few types of these foods.
Anthocyanidins, a sub-group of the flavonoid family of phytonutrients, give fruits and vegetables bright purple, blue, and red colors. Foods in this group include cranberries, beets, berries, grapes, plums, and eggplant.
These are just a few examples. For nature's full benefit in fighting cancer, it is best to eat a wide variety of different colored plant foods.
Meet Your Oncology Dietitian
Susan Young, RD, CSO, LDN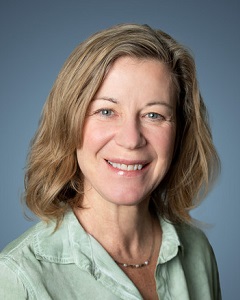 Susie earned her Bachelor of Science degree from the University of Northern Colorado. She is credentialed as a specialist in oncology nutrition and has worked with patients at Durango Cancer Center and Southwest Oncology.
Susie offers evidence-based recommendations to reduce the severity of side effects and works with patients to set realistic nutrition goals. She strives to help patients participate in life activities during treatment and beyond. Susie firmly believes the time to begin eating well is today, no matter where a patient is on their journey.
Nutrition is an integral part of the treatment and recovery plan for our patients, visits with the dietitian are conducted via video conference and are free of charge for patients.
Consultations with Our Registered Dietitian
Summit Cancer Centers' registered dietitian is available to help patients with the important nutrition information needed during and after treatments. During your consultation, our registered dietician will offer eating recommendations during chemotherapy and radiation therapy. You may discus:
An anti-inflammation diet
A low-glycemic diet
Vegetarian or vegan eating styles
Plant-based foods (less meat)
Gluten-free diet
Weight management
Immune-boosting foods
Recipe makeovers
Contact us to schedule a consult with our Registered Dietitian.
Contact us