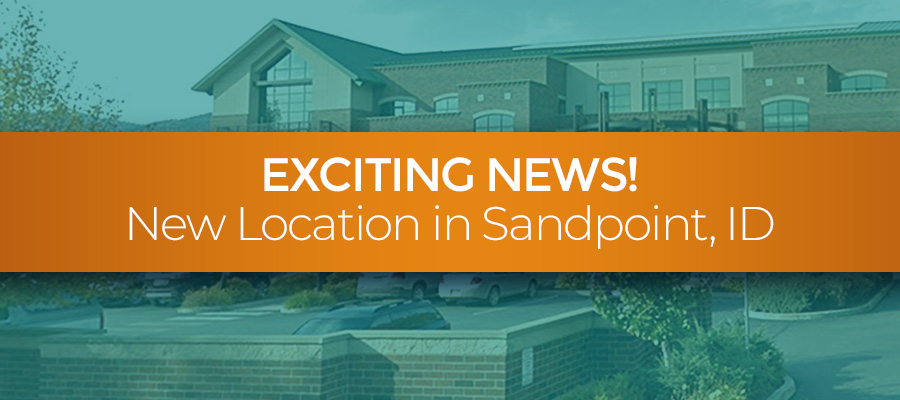 New Summit Location Opening in Sandpoint, ID October 1
Summit Cancer Centers | September 17, 2019
Share
Summit Cancer Centers is Opening Our Fifth Clinic in Sandpoint, ID.
All of us at Summit Cancer Centers are extremely proud to announce plans to open our latest cancer clinic in Sandpoint, Idaho. Located in suite 306 of the Sandpoint Center at 414 Church, the clinic will start seeing patients on Tuesday, October 1st.
"I'm really excited about our new clinic in Sandpoint. Our goal is to advance cancer care in Northern Idaho to a new level, providing exceptional physicians and state-of-the-art diagnosis and treatment services. We will have CT and PET/CT imaging, and access to oncology clinical trials for patients in the area so they don't have to travel long distances for care. We intend to offer all patients in the Sandpoint area superior service and rapid care because cancer does not wait," says Dr. Arvind Chaudhry, Medical Director and Medical Oncologist with Summit Cancer Centers.
The Sandpoint clinic will offer medical oncology services initially. John Driscoll, Summit business development officer states, "Over the next couple of years, our cancer center will be adding additional cancer care services. In the near future, Summit intends to provide immunotherapy, oral and IV chemotherapy and advanced imaging. In addition to physician services, all Summit clinics provide patient assistance programs, and accept all insurance plans available in the area."
"We strongly believe the patients in Idaho need a choice. Currently, cancer patients have few options for quality care without traveling long distances. Our physicians know that cancer care delivered close to home improves treatment results, and is much easier, and less costly for families, care givers and patients," continues Dr. Chaudhry.
Summit–Sandpoint Will Begin Accepting New Patients October 1, 2019
Please contact Summit Cancer Centers at 208-618-5212 to schedule an appointment or learn more.