Seattle Cancer Care Alliance Network
Providing greater access to top cancer diagnostic and treatment options.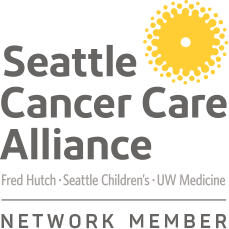 Summit Cancer Centers is a proud member of the Seattle Cancer Care Alliance (SCCA) Network, which gives physicians throughout the Pacific Northwest access to doctors from Fred Hutchinson Cancer Research Center, University of Washington Medicine, and Seattle Children's Hospital.
Through this membership, Summit oncologists have a wealth of resources at their fingertips. Our SCCA Network membership offers patients:
Access to the latest treatment options and clinical research studies.
The ability to easily consult with an SCCA physician about your diagnosis and treatment plan.
The latest education and information about advancements in the treatment of cancer.
The SCCA Network supports community-based oncology services through continuing medical education and rapid second opinions. It also allows our patients to enroll in SCCA clinical trials, without having to leave Spokane.
Learn More About SCCA