Linda Grossheim, MD
Radiation Oncologist
Dr. Linda Grossheim is a board-certified Radiation Oncologist.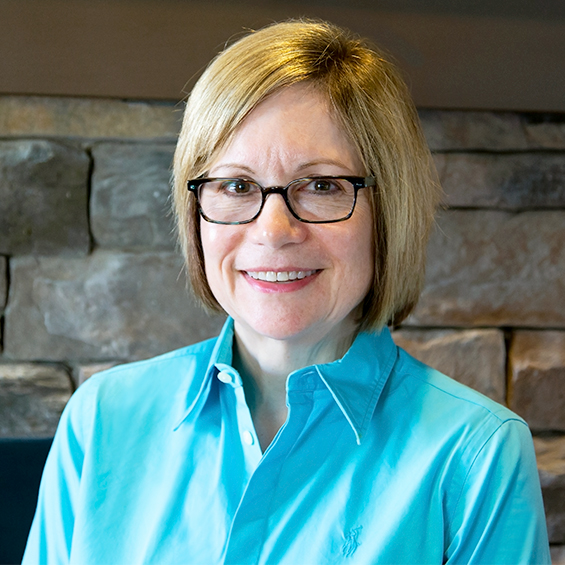 Dr. Grossheim is a radiation oncologist who has been in practice for 13 years. She completed medical school at the University of Wisconsin and residency at the Medical College of Wisconsin in Milwaukee. Dr. Grossheim stayed on for two years at the Medical College as an Assistant Professor before moving to the West Michigan Cancer Center in Kalamazoo, Michigan for eleven years. Six of those eleven years were spent as the Division Chief of the Department of Radiation Oncology.
Although Dr. Grossheim considers herself a generalist, she has developed specific expertise in the treatment of prostate, breast, gynecologic and brain tumors (primary and metastatic). Her training and experience has allowed her to develop expertise in high dose rate (HDR) brachytherapy for gynecologic cancers, LDR prostate brachytherapy, intensity modulated radiation therapy (IMRT), deep inspiration breath-hold techniques for breast and lung cancer patients, and stereotactic radiosurgery and stereotactic body radiotherapy.
She has served on the Board of the Susan Komen Foundation of West Michigan, on the Executive Advisory Board of the West Michigan Cancer Consortium, and on the senior leadership team at West Michigan Cancer Center.
Most of Dr. Grossheim's family lives in the western United States and she moved to Idaho to be closer to family and enjoy the western lifestyle.  She is an avid runner, swimmer and biker and likes to downhill ski.  She also enjoys traveling and is involved in several projects overseas to try to improve healthcare in developing countries, such as Cameroon (West Africa) and Honduras.
Education
Residency & Intership
Radiation Oncology, Medical College of Wisconsin – Milwaukee, WI
Medical School
University of Wisconsin-Madison – Madison, WI
Board Certification
Radiation Oncology, American Board of Radiology
Memberships
American Board of Radiology