Jonathan Sharrett, DO
Radiation Oncologist
Dr. Jonathan Sharrett is a Radiation Oncologist at Spokane CyberKnife and Summit Cancer Centers.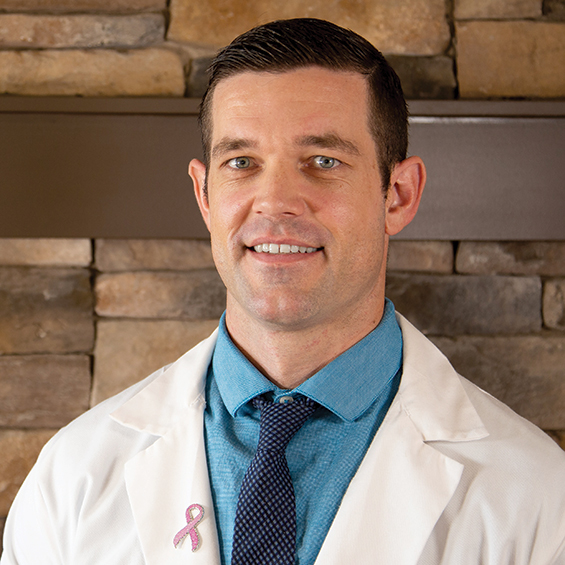 Dr. Jonathan Sharrett joins our practice from the Cleveland Clinic in Cleveland, Ohio where he completed his residency training in Radiation Oncology. He is also a military veteran, where he enlisted into the U.S. Armed Forces following high school graduation and served from 2002-2008. He deployed twice to the Middle East in support of Operations Enduring Freedom and Iraqi Freedom, and was also a military fitness instructor and member of the Honor Guard. During his time in the service, several of his family members were stricken with cancer, including his close grandmother who lost a courageous battle with Stage IV breast cancer, and mother who battled and beat Stage IV Burkitt-Like Lymphoma. These events shaped the trajectory of his life, as his purpose and mission quickly evolved towards become an oncologist and helping others fight cancer.
Dr. Sharrett is very excited to lay down roots and start the next chapter of his life in the Spokane area. One of the things he is most eager about is the opportunity to bring his academic training to the Spokane and surrounding areas, in attempts to help, alongside the other outstanding providers, deliver the best cancer treatments for patients without having to travel hundreds of miles to big academic centers.
Education
Residency & Internship
Cleveland Clinic – Cleveland, OH
Medical School
Edward Via College of Osteopathic Medicine – Blacksburg, VA
Memberships
American Society for Radiation Oncology
American Medical Association
American College of Physicians