Jessica Blackwell, ARNP, AOCNP
Medical Oncology
Jessica A. Blackwell is a board certified Oncology and Family Practice Nurse Practitioner who has been practicing medical oncology for more than a decade.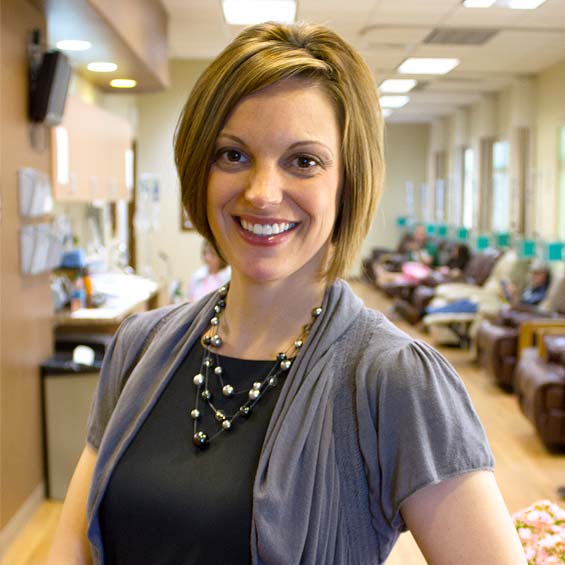 Jessica received her bachelor of Nursing degree at Washington State University, and received her Advanced Nurse Practitioner degree at Gonzaga University in Spokane, Washington.
Jessica is very active as a clinical trial subinvestigator for our patients enrolled in clinical trials. She has a special interest in working closely with our patients to assure they tolerate chemotherapy, hormone therapy, and immunotherapy.
Education
Graduate Degree
Gonzaga University, Advanced Nurse Practitioner – Spokane, WA
Undergraduate Degree
Washington State University School of Nursing – Pullman, WA
Board Certification
Oncology Nursing Certification Corporation (ONCC) – Advanced Oncology Certified Nurse Practitioner (AOCNP)
American Nurses Credentialing Center (ANCC) – Certified Family Nurse Practitioner
Memberships